Filter by type
Helping federal public servants deliver better government services.
How we can help
Coaching and advice
Get tailored guidance on a service delivery challenge.
Product suite
Integrate our tech tools into your existing systems.
Guides
Read our digital government guides and resources to learn more about user-centred service delivery.
Join our team
Be part of a team that's passionate about digital services and positive change.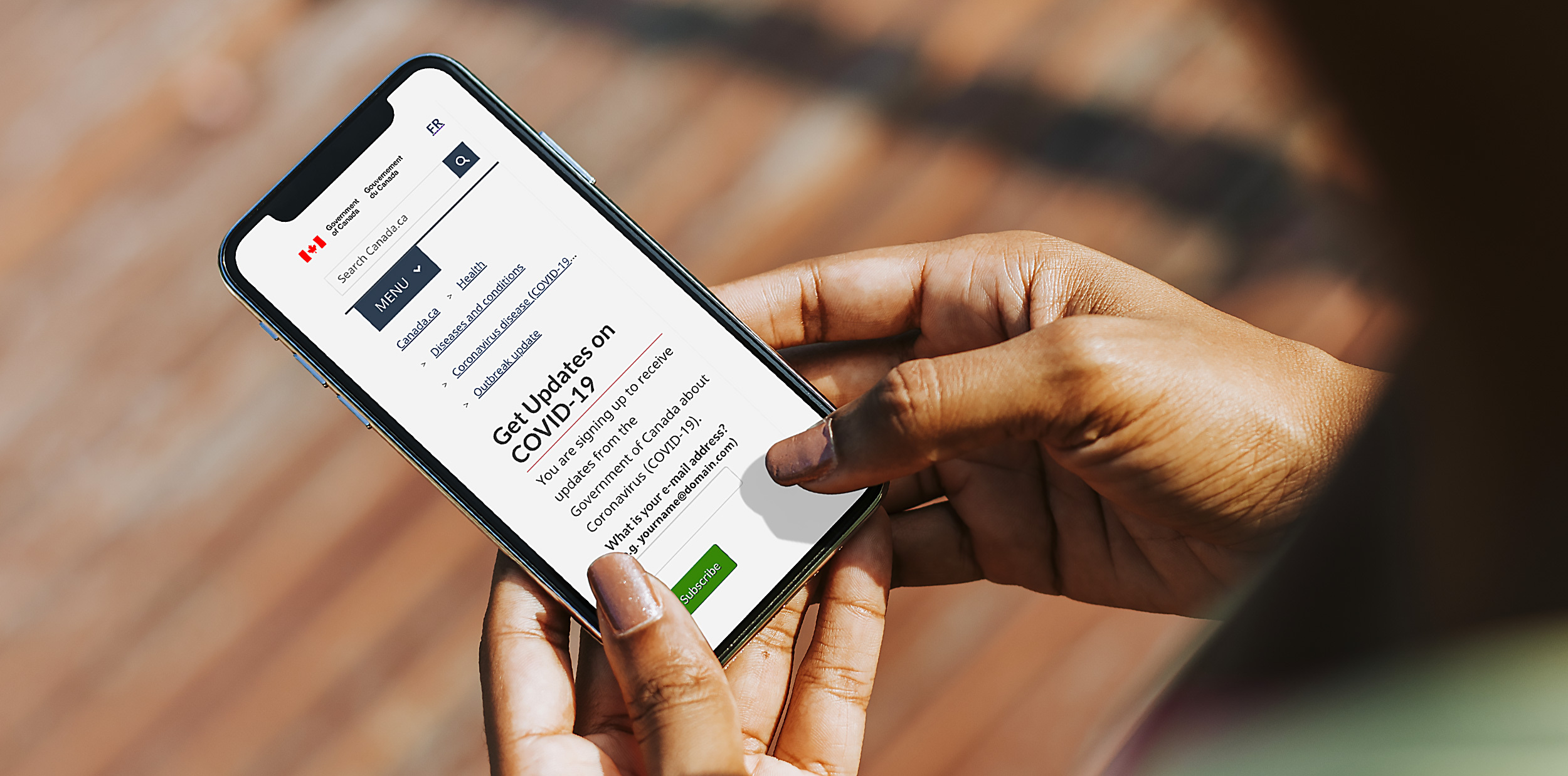 The "Get Updates on COVID-19" team at Health Canada shares how they've iterated and improved their GC comms over the past three years using data.
Mar 23, 2023